Biggest New Movies Coming to Netflix in November 2023
8 of the best new movies releasing on Netflix in November 2023
NYAD (2023) Friday, November 3rd 2023 on Netflix.
Nyad is a 2023 American biographical sports drama film directed by Elizabeth Chai Vasarhelyi and Jimmy Chin, and written by Julia Cox. It stars Annette Bening as swimmer Diana Nyad, Jodie Foster, and Rhys Ifans. The film is Vasarhelyi and Chin's narrative feature directorial debut and is based on Nyad's autobiography Find a Way.
A chilling narrative comes to life in The Killer—David Fincher's first thriller in a number of years. Michael Fassbender's portrayal of a detached assassin is both eerie and captivating, as he navigates a life shrouded in shadows and secrecy. This thriller, brimming with suspense, also features talented performances from Arliss Howard, Charles Parnell, and Tilda Swinton. Fincher's direction ensures a gripping storyline that intertwines the killer's professional precision with his unraveling sanity, delivering an absorbing and stylish cinematic experience.
This modern take on The Mummy franchise from director Alex Kurtzman offers a unique blend of horror and action. Starring Tom Cruise as Nick Morton, a soldier of fortune who unwittingly awakens an ancient and malevolent Egyptian princess, Ahmanet, portrayed with chilling grace by Sofia Boutella. The film is an adrenaline-fueled ride, featuring impressive action sequences and special effects that bring the undead to life in spectacular fashion. It's ideal for viewers who enjoy dark fantasy and thrilling adventures. The movie also marks the beginning of Universal's Dark Universe, promising a world of gods and monsters, making it a must-watch for fans of the genre.
A charming romantic comedy directed by Gary Winick, 13 Going on 30 features Jennifer Garner as Jenna Rink, who magically transforms from a 13-year-old girl into a 30-year-old woman overnight. Mark Ruffalo stars as her childhood best friend, Matt. The film is a delightful journey filled with humor, heart, and a nostalgic trip back to the 2000s. It's an ideal watch for anyone who loves feel-good movies with a message about the importance of staying true to oneself and the value of genuine relationships. Garner's performance is both funny and touching, making 13 Going on 30 a heartwarming experience.
The Social Network (2010)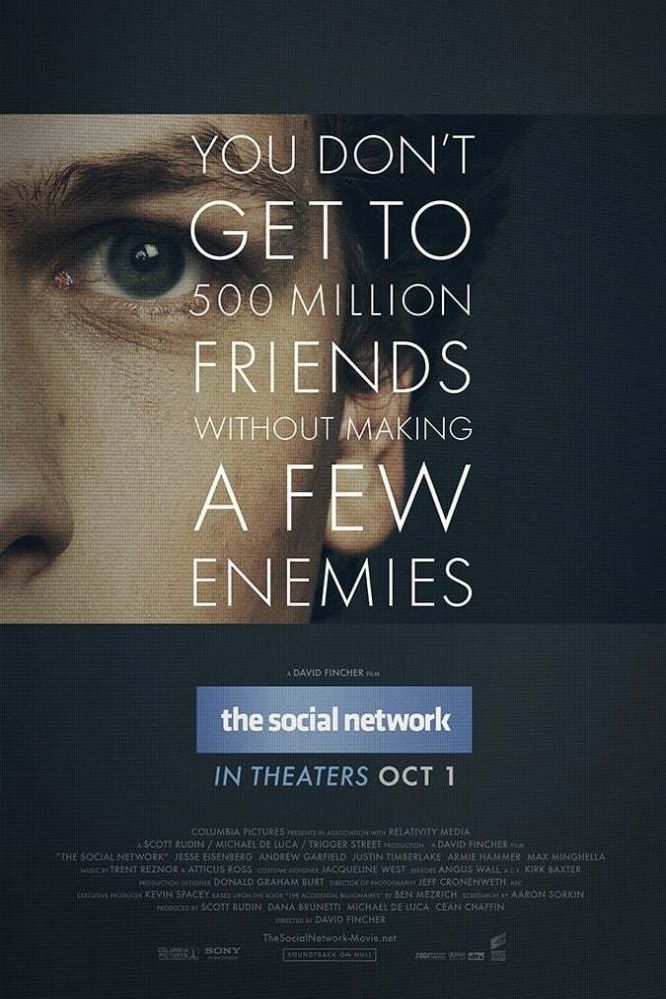 Directed by David Fincher and with a screenplay by Aaron Sorkin, The Social Network is a captivating drama that explores the complex and controversial origins of Facebook. Jesse Eisenberg delivers a standout performance as Mark Zuckerberg, brilliantly capturing the ambition and nuances of the social media mogul. The film is renowned for its sharp dialogue, compelling narrative, and exceptional direction, making it a must-watch for those interested in the intersection of technology, power, and ethics. Andrew Garfield and Justin Timberlake also give strong performances, adding depth to this gripping portrayal of one of the most significant cultural phenomena of the 21st century.